K2+ the new vibration controller is coming soon…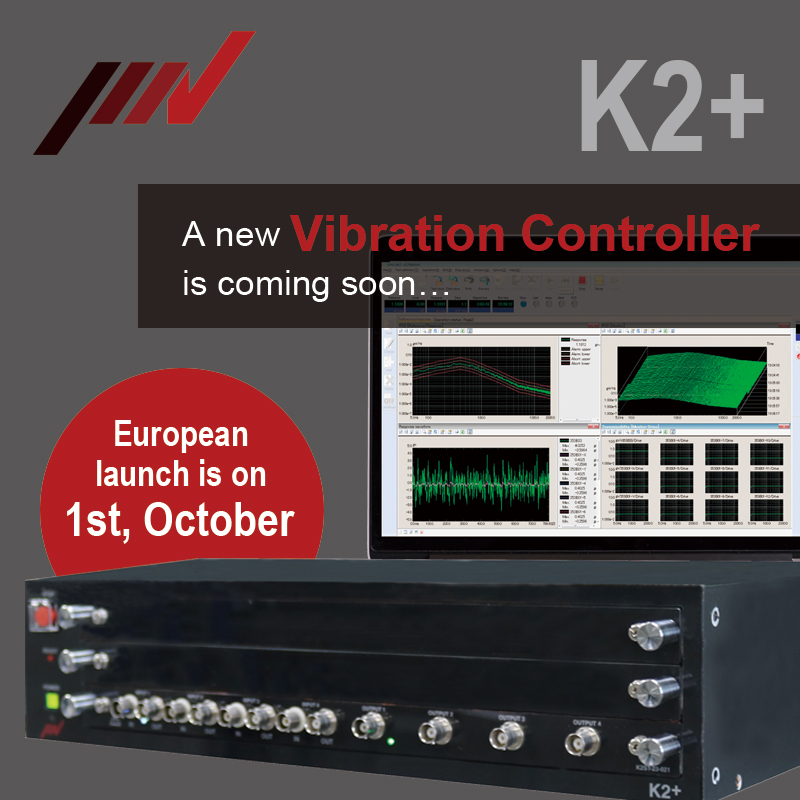 IMV is releasing its next generation vibration controller on 1st October 2020. And you can be part of the presentation event!
*In case you've registered but lost your login details: don't worry – just send us an Email and we take care to have you equipped with all the details you'll need! Mail to IMV
The vibration controller is an important part of your vibration test system and IMV is developing this part at the main factory in Osaka, Japan. Thus IMV can guarantee to have full control about the development process and production and is able to ensure it fits well within the overall "Integrated Shaker Management" (ISM) system architecture, bringing with it i.e. the game changing ECO-Technology, the Service-Manager or the System Monitor.
Join this event and be first to learn about the new features, specification, and technology of this next generation vibration controller.
Want to learn more about the Integreated Shaker Technology?
See our presentation here: Eco Shaker with ISM Poster Presentation