Introduction
Installation Date
June 2022
System model
K200/EM40HAM-CE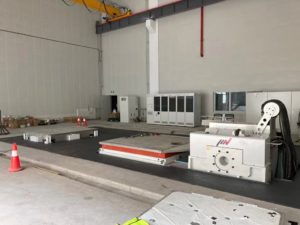 Note: There is a time lag between the installation of the product and the release of the information, due to the need to obtain permission for release of details.
About company
CATARC (China Automotive Technology And Research Center), established in 1985, is an agency under the State Council of China responsible for the coordination of the automotive industry and technical support for government departments. As an independent and impartial company, it is responsible for the formulation of standards and technical regulations related to the automotive industry, product certification testing, quality assurance system certification, industry planning and policy research, and information consulting.
In recent years, CATARC has been focusing on the development and testing of new energy vehicles.
In addition, the company is the best-known of the government-appointed certification bodies that are required to obtain government approval in order to sell vehicles in China.
Customer challenge
Although the company already owned three vibration test systems, they planned to install two new vibration test system units to meet a variety of demands. As with Guangzhou, their purpose was to respond to automobile-related customers in the vicinity of Guangdong Province.
CATARC Guangzhou's case study is here.
IMV solution
CATARC Guangzhou received orders for this model, and reliability was well received.
In addition, the following factors have helped us differentiate ourselves from competitors and introduce IMV's vibration test system.
TUV and PATAC have installed the same model (K200).
Expansion of servicing systems in IMV China
IMV test systems accommodate the testing requirements for CATARC.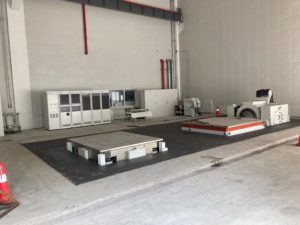 Customer benefits
China is recovering from COVID-19 earlier than other countries, and demand for new energy vehicles is booming.
They are very excited to use K200.Every time manufacturers develop a new model, they will continue to test them using IMV's vibration test system.