Reproduction of forklift truck vibration
Vibration test case study

Transportation tests

Random
Test overview
■ Purpose
In order to confirm and take countermeasures for collapse of cargo that cannot be reproduced with a single axis, we conducted a test in which vibrations during transportation by a forklift were applied in three axes.
The actual environment is simulated by combining forklift truck running vibration during loading → truck transport vibration → forklift truck running vibration during loading and unloading.
■ EUT
Sample stacked on pallets in three tiers (10 kg/piece) *See the video below.
■ Test conditions
Vibration was performed using a triaxial simultaneous testing machine based on actual running data with a dummy mass (500 kg).
*Case study photos and target waveform images are shown below.
Although not shown in the case study photographs, fall prevention solutions will be used in the actual test.
*Tests can be carried out using IMV's data, and actual vibration data can be measured if necessary.
*Waveforms can be replaced with seismic waves to check for cargo collapse during warehouse storage.
Photographs of case studies

Target waveform diagram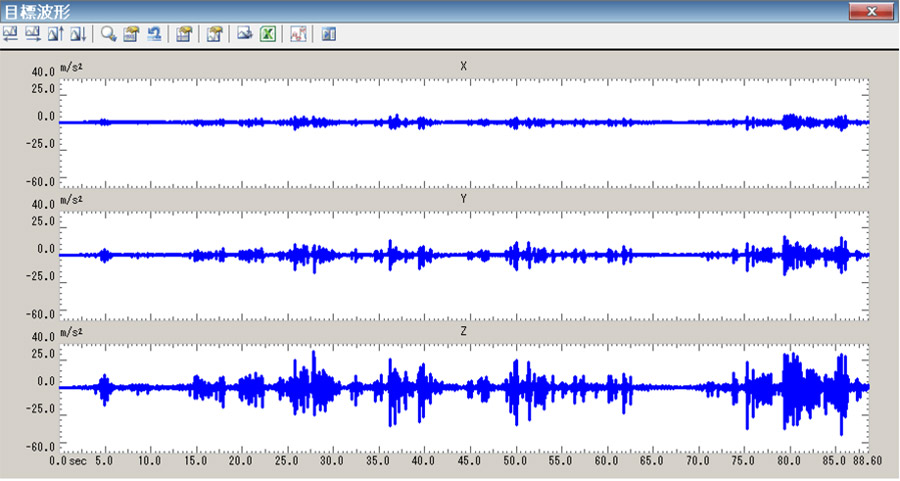 Video