Introduction content
Installation date
September 2020
model
m130LS/MA1-CE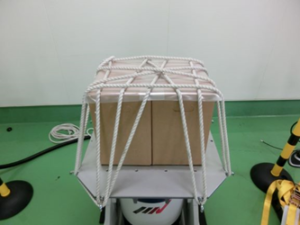 Note:There is a time lag between the installation of the product and the release of the information, due to the need to obtain permission for release of details.
About the company
The company was founded in April 1917 in Iyo City, Ehime Prefecture, as a manufacturer of dried bonito flakes.
The company manufactures and sells products such as Hana Katsuo, Katsuo Packs, Dashi-no-moto, Men-tsuyu, Kappo Shiro-dashi, and Nabe-tsuyu. For more than a century since its establishment, Yamaki has been a producer of bonito flakes and dashi. Since its establishment, Yamaki has been striving to deepen and expand the value of dried bonito flakes and dashi, aiming to provide a delicious product to customers.
website:https://www.yamaki.co.jp/
Customer's challenge
Before the introduction of IMV's m130LS/MA1-CE, Yamaki outsourced transportation evaluation testing to packaging material manufacturers. Since the company (based in Ehime) and the consignee were located far from each other, it was difficult to conduct frequent tests, and tests were only onducted about once a month. Since there was a lot of travel and wait time in between tests, they decided to introduce testing equipment to their company in order to increase the efficiency of their business.
IMV's solution
Initially, the company was considering a medium-sized IMV vibration tester, but decided to install the 130LS/MA1-CE, a compact shaker for transportation testing, due to the following advantages:
No electrical work is required because it operates at 100V.
It can be installed in a small space and can perform both vertical and horizontal tests.
The price is within their budget.
Customer benefits
The introduction of the vibration tester has improved their operational efficiency by reducing the time spent traveling to and from the test site and waiting for tests.
In addition, they no longer need to conduct multiple tests at once, and can now conduct the necessary tests at their convenience.
Also, removing the hurdles from the testing process has made it possible to get transportation evaluation data for changes in packing methods, which has not been tried before.