CATARC, Guangzhou (China)
Introduction
Installation Date
November 2021
System model
K200/EM40HAM-CE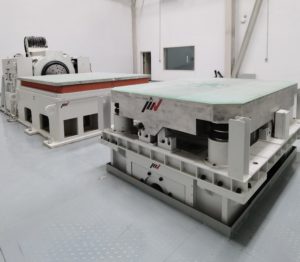 Note: There is a time lag between the installation of the product and the release of the information, due to the need to obtain permission for release of details.
About the company
CATARC (China Automotive Technology And Research Center),Established in 1985,is an agency under the State Council of China responsible for coordination of the automotive industry and technical support for government departments.
As an independent and impartial company, it is responsible for the formulation of standards and technical regulations related to the automotive industry, product certification testing, quality assurance system certification, industry planning and policy research, and information consulting.
In recent years, it has been focusing on the development and testing of new energy vehicles.
In addition, the company is the best-known of the government-appointed certification bodies that are required to obtain government approval in order to sell vehicles in China.
Customer's challenge
The decision was made to open a new contract test facility in Guangzhou, Guangdong Province in 2021, with the same facilities as CATARC Tianjin, to serve customers in the automotive industry in the vicinity of Guangdong Province and to install shakers in this facility.
IMV's solution
IMV's shaker had never been used at CATARC before. However, the IMV shaker met CATARC's requirements and the following factors led to its adoption:
The fact that IMV's large water-cooled shakers are used all over the world was reassuring for the customer
A visit to TUV-SUD (Changzhou, Jiangsu, China: delivery in 2019), where the same type of equipment was installed
PATAC's purchase of a 350 kN shaker from IMV at the same time.
Read more about PATAC's case
PATAC is a joint venture between GM (USA) and SAIC (China).
Customer benefits
Until now, car manufacturers in the Guangzhou area have had to transport their samples to the Tianjin test site for testing at CATARC.
However, now the tests can be carried out at the Guangzhou Proving Ground, making it easier to access the test site.