About company
Panasoic Corporation's IT product division manufactures notebook PCs such as "Let's note" series.
"We would like to conduct a test that is close to the environment actually used by customers"
This is a policy for the examination from development to manufacturing.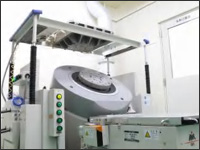 Customer challenge
In order to realize "customer first policy", not only the standard test, Designers brought samples to a crowded train and actually measured themselves while experiencing themselves.
They are examining by further raising the level based on standard tests and field data collected independently Also, the test was conducted not only by vibration but also by combining other stress factors, which was a tough one beyond our imagination.
They wanted to conduct a test considering the various environments of the world, and were not satisfied with the current examination and were conducting marginal tests.
Vibration tests are more frequent than other tests.
Three vibration systems are not available because it is using for examination always.
Vibration testing is an indispensable test as the vibration resistance of mobile PCs is improving, and the person in charge estimates that importance will increase more and more in the future.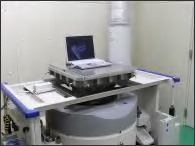 IMV solution
We was praised about the ease of use of the following 2 points.
Lift up mechanism that the head expander of "i-series" is lifted automatically.
Slip table and vibration generator, the point that screw fastening time for connection can be shortened.
i-series (Standard Range)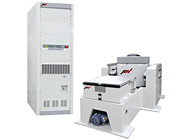 Vibration tests have become diversified and specifications have become increasingly strict.
i-series offer a user-friendly lineup with enhanced performance and durability.