Vibration visualisation using high-speed cameras
Vibration test case study

Other

Random
Test overview
■ Purpose
To visualize the behavior of small electronic parts that cannot be attached with sensors using a high-speed camera, perform frequency analysis, and check for interference between parts.
■ EUT
Electronic circuit board
■ Test conditions
Type of vibration: Random
Vibration frequency range: 10.0 to 250.0 Hz
Acceleration level: 2 Grms
■ Measurement results
The behaviour of each component was visually checked, and frequency analysis and displacement measurement were carried out from the video.
■ Other applications
Linked to a vibration controller K2, the K2 displays the amount of displacement in the low frequency range calculated from the camera video (maximum 5 points).
Capture the moment of fracture during endurance tests.
If it is Avi format, videos shot with other cameras can also be analyzed
Filming and checking the propeller section of the drone after vibration and shock.
Confirming the behaviour during the crash during the drop test, etc.
Electronic substrate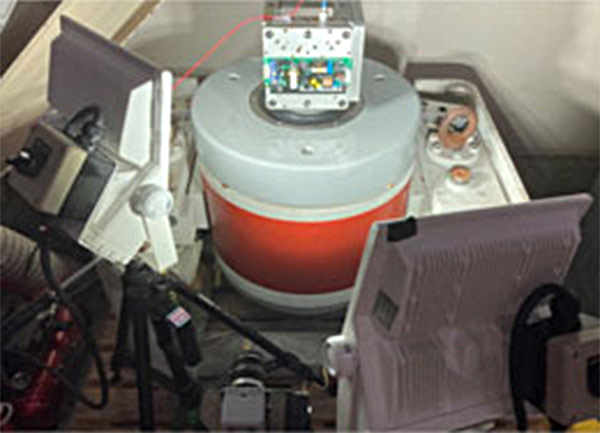 Measurement result image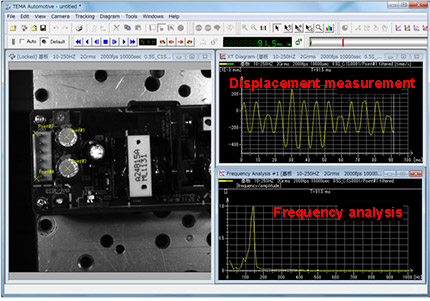 Video 1
Video 2
Video 3
Memo
Facilities used
Manufacturer: Photron Ltd.
Image recording software: PFV
Image analysis software: TEMA
Image recording and recording K2-linked software: IDPR2000