Simple acoustic test of rocket-mounted equipment
Vibration test case study

Aerospace

Squeak and rattle
Test overview
■ Purpose
To assess the impact on onboard equipment caused by the sound field generated during rocket launch.
■ EUT
Fairing (with on-board equipment installed)
■ Test conditions
Frequency: 25 to 2000 Hz
Sound pressure: Approx. 115 dB overall (after the test, the sound pressure at launch is corrected and analysed).
Test duration: 10 sec.
Fairing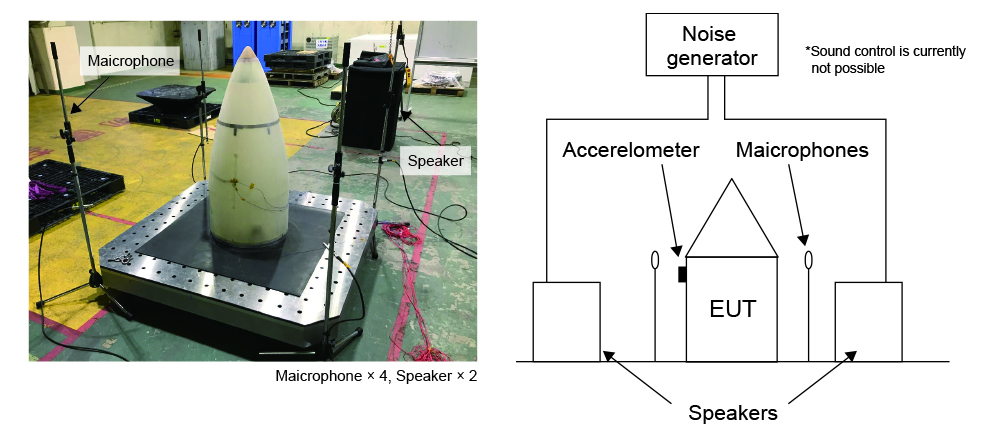 Analysis graph image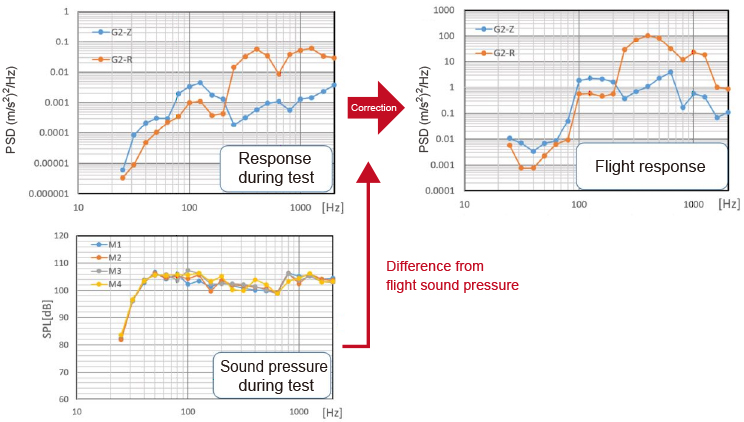 Memo
Facilities used
Sound load equipment: Yamaha DZR315 powered speakers, DXS18XLF subwoofers
Recording equipment: Rion microphone UC-59
Measuring equipment: K-Technos DASmini-DF2800