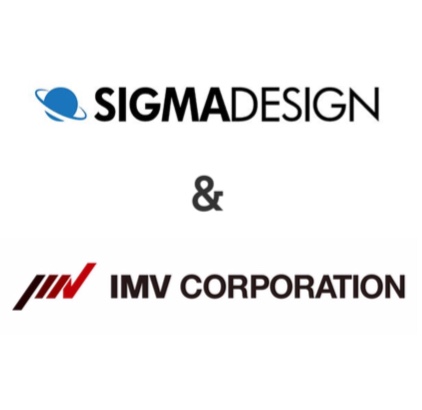 SIGMADESIGN is a product design and engineering firm headquartered in Camas, WA. The firm provides professional services that support projects from concept through production. SIGMADESIGN offers clients turnkey solutions for projects through solid engineering, broad experience, and focused execution. Founded in 1994, the firm serves a worldwide client base from multiple U.S. locations and an office in Singapore. The comprehensive range of services offered include: Industrial Design, Systems, Mechanical, Electrical, Firmware and Software Engineering, Rapid Prototyping, Machine Shop/Part Fabrication, Product Testing, Manufacturing, Logistics and Shipping.  www.SIGMADESIGNdzn.com"
IMV America was approached by SIGMADESIGN as they were interested in adding a vibration test facility to their already impressive design capabilities. SIGMADESIGN had already completed a preliminary sizing of the system based on previous projects and requests from their customers prior to contacting IMV America. The system they were interested in was the A30-EM3HM with 24" slip table. IMV America spent time confirming the requirements and communicating the maximum shaker ratings which offered significant headroom to SIGMADESIGN for larger products and harsher testing.
SIGMADESIGN also gave IMV America an opportunity to discuss the benefits of the IMV systems over other shaker manufacturers. The variable frequency drive blower was one standout benefit for SIGMADESIGN based on having a small space available. The quiet operation under low load would improve the working conditions and environment. It would even make it easier to bring customers in to view the testing.
SIGMADESIGN recognized the benefits of Japanese manufacturing as well and we were able to point to existing systems here in the US with over 25,000 hours of use with no downtime to back up the expectation of reliability.
SIGMADESIGN has been using the system for over a year already, and while much of their work is confidential, they've recorded several videos demonstrating the A30 shaker with "real" products – https://www.SIGMADESIGNdzn.com/SIGMADESIGNdesign-videos/#test
One of my favorites is the product resonance example. It's an easy way to show what happens to a product in situ – https://www.youtube.com/watch?v=ufXqmF0uMxs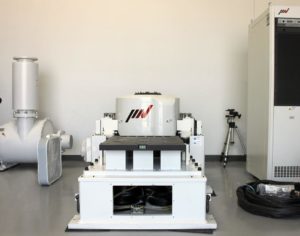 Douglas Burnette, the Test Lab Manager said "Bringing vibration testing in-house to SIGMADESIGN enables us to provide a higher level of product testing service within a tighter timeframe. We're able to conduct a variety of tests for a range of clients. These include transportation simulation tests requiring high displacement, simulations of space launches requiring high frequency, as well as testing beyond standard vibration profiles. For instance, we recently ran a tribology test, where we utilized the existing mounting features of the IMV slip table base to hold one material static while moving another material at a controlled frequency and displacement while in contact with the first material. In addition, we're using the versatility of the IMV system to our advantage, we are planning to add a chamber for "shake and bake" testing in the coming months. This addition will allow us to execute certain MIL spec, AGREE, and custom tests for aerospace and extreme environment applications." 
The IMV A30 was a great choice for SIGMADESIGN with 3" of stroke and the reliability that IMV is known for around the world. The A30 has proven out the design of SIGMADESIGN products and IMV looks forward to seeing new products from SIGMADESIGN and use cases for the A30 going forward.