Electric Vehicle One-Pagers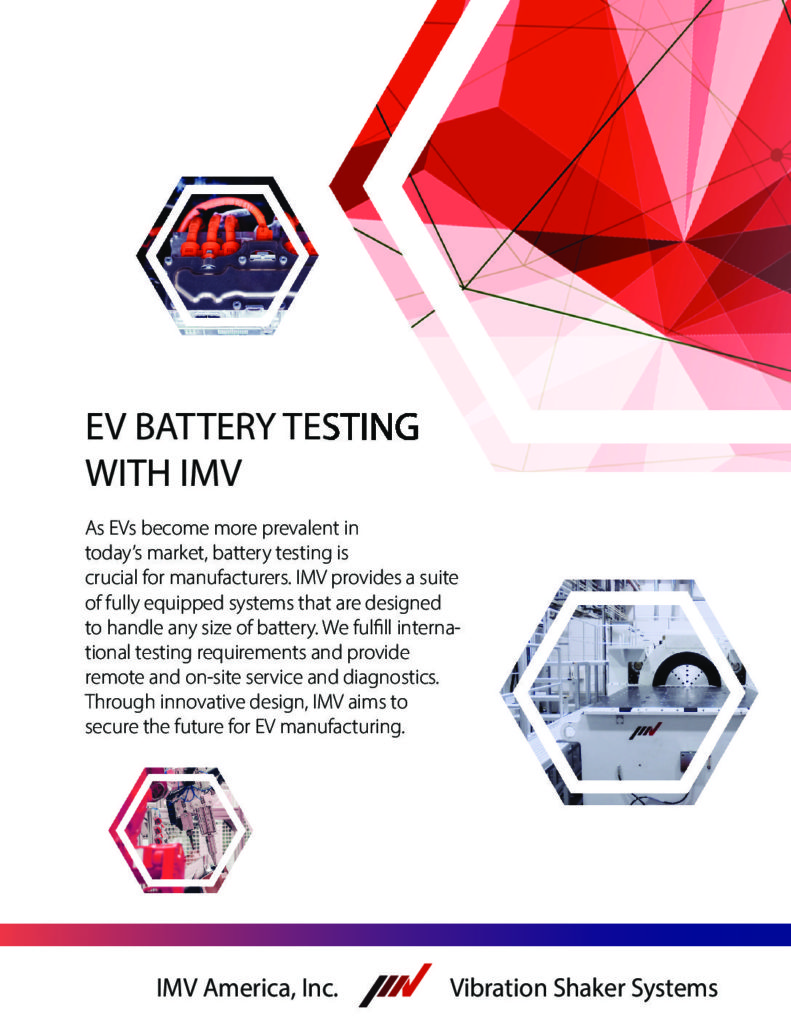 If you are producing electric vehicles or EV batteries, you need reliable testing equipment to get your products field-ready.
IMV systems are in place around the world providing user-friendly and precise vibration testing for EV parts and batteries.
See the attached to grasp IMV's competitive edge in the vibration testing industry.
See the original posts and join the conversation here and here.