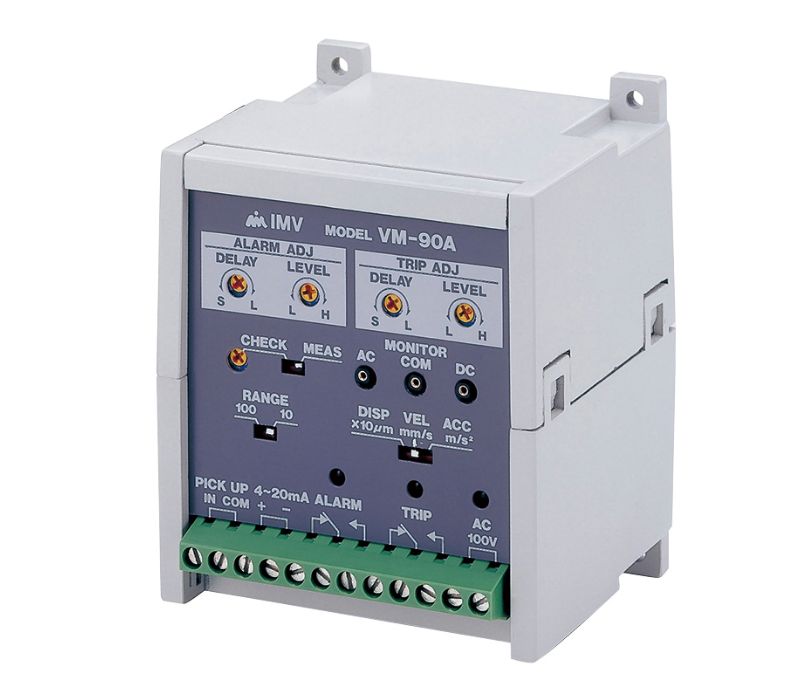 Vibration Measuring System
Vibration Switch

(VM-90A)
Compact popular type
A vibration monitor that is popular for its low cost and control function. It is suitable for automatic control when abnormal vibration occurs.
Features
Changeover type for measurement mode and range
Two step alarm setting, level outputs available
Applicable with intrinsic safety proof sensors
Application Examples
A vibration switch is connected to a sensor installed in a machine tool, crusher, centrifugal separator, cooling tower, etc. Maintenance monitoring can be performed to stop operation if there is abnormal vibration in the equipment.
Machine tool, crusher etc.

Centrifugal separator

Cooling tower
Outline Drawings
*Include Imperial measurements