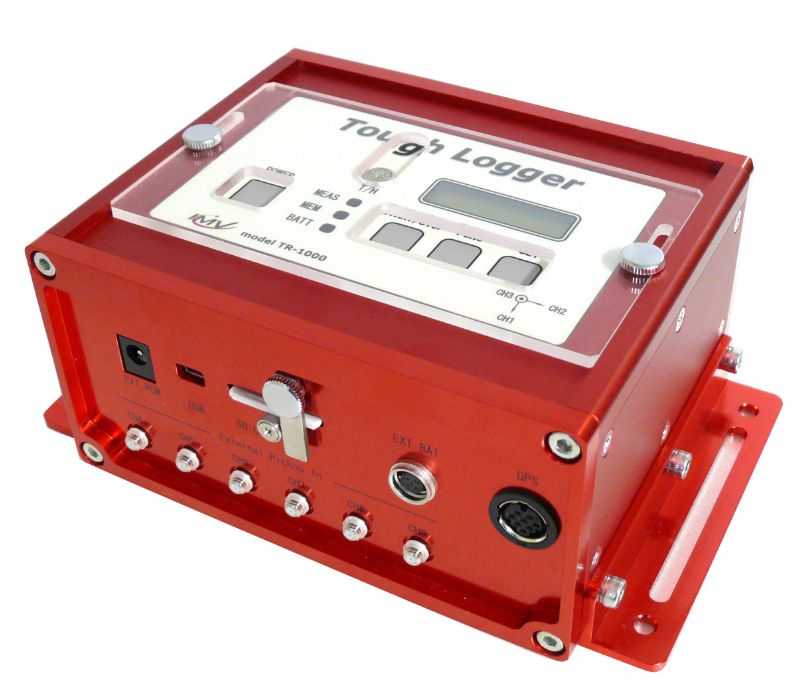 Vibration measuring systems
Transport Environment Recorder Tough Logger
(TR-1000)
For investigation and evaluation of transportation routes.
For further investigation of the cause of defects by shock, fall, temperature or humidity.
For evaluation of vibration durability.
For research & development of the most suitable package.
Features
Built in 3-axis vibration pickup and thermo hygrometer
All channel are of simultaneous sampling
Data are easily transferred by USB
Continuous measurement time is maximum 30 days*
*Depending on the capacity of the battery/memory card
Function
Grasp of transport environment
Able to investigate and evaluate of the transportation route by measuring vibration, temperature and humidity on the overall route. Waveform can be measured continuously and display or PSD analysis is available by using the attached software "Waveviewer".
Software screen
Setting screen

Vibration waveform and PSD analysis screen
Optional software screen
Data edit screen

PSD analysis screen
Outline Drawings
*Include Imperial measurements
Unit: mm