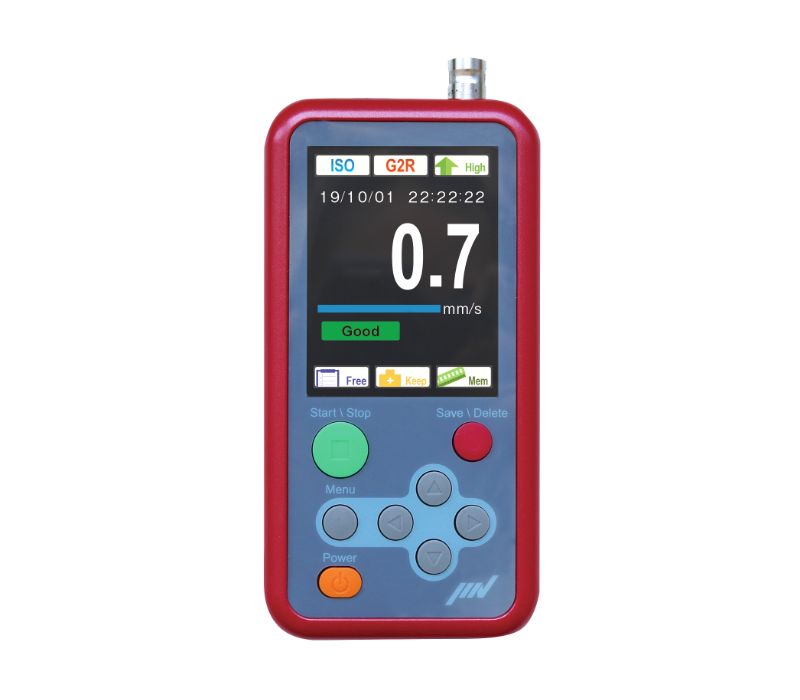 Vibration measuring systems
Portable Vibrometer

(VM-4431)
Compliant with ISO vibration assessment standard "10816-3: 2009".
It includes a decision function based on ISO vibration evaluation criteria. Anyone can easily diagnose the problem at the touch of a button.
Features
Compact size
The size of a smartphone so it can be measured with one hand.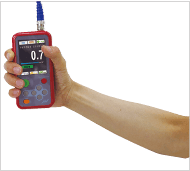 usability
Simply place the sensor on the equipment to be diagnosed and press the button.
The large buttons and the large screen, which is easy to read even in dark places, improve operability.
Both hands can be used by fixing it with the optional wall-hanging magnet.
You can also wear earphones to listen to sound while taking measurements.
Wall-hanging magnet
ISO evaluation standards
The icons 'Good', 'Satisfactory', 'Alert' and 'Danger' make it easy for beginners to understand the criteria.
What is ISO vibration severity?
It is widely used to determine the overall condition of rotating equipment installations. The current ISO standard 10816-3: 2009 describes absolute determination values for speed rms.
More information.
Applications
Motor

Machine tools